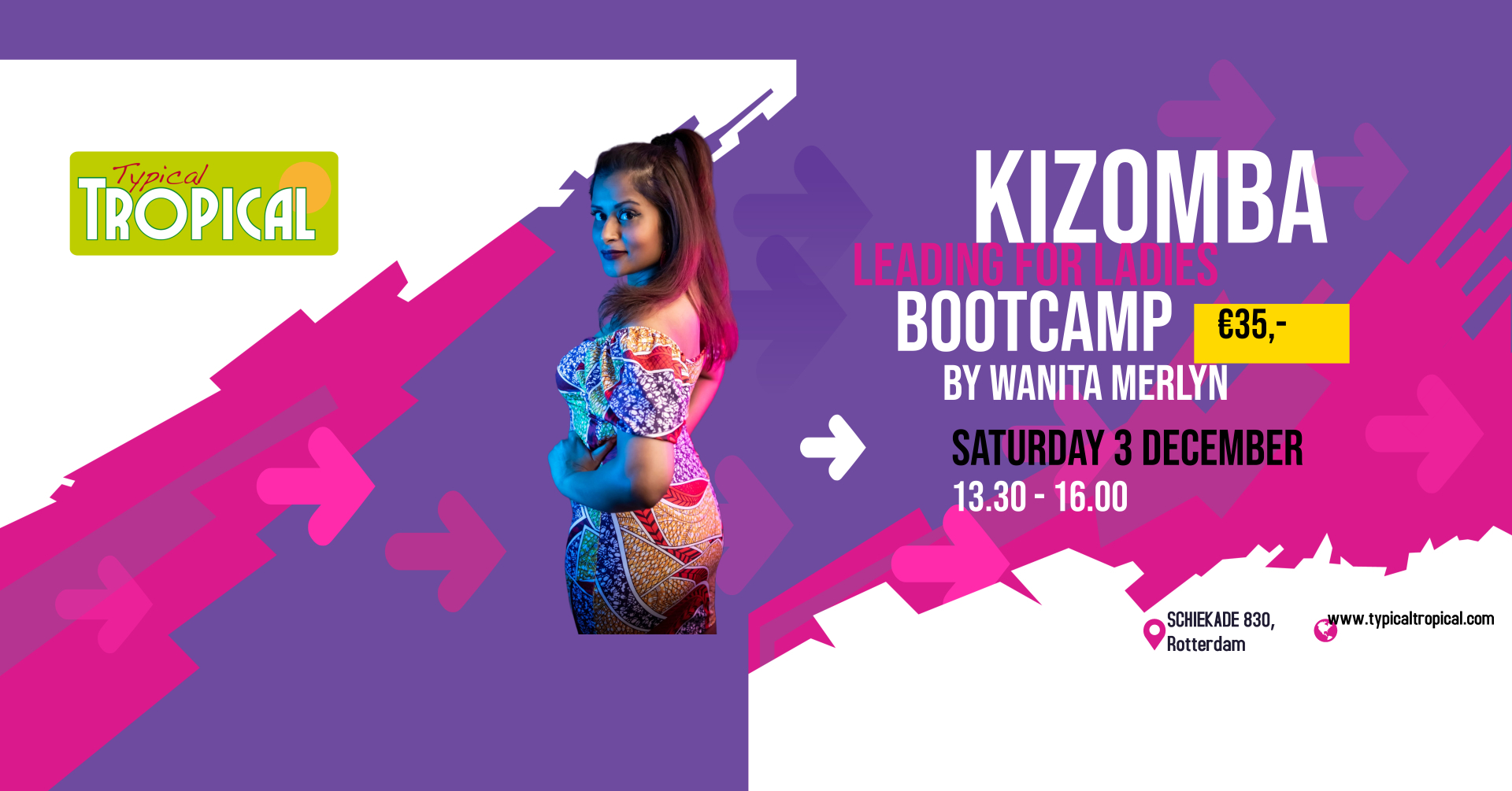 Zaterdag 3 december: Bootcamp Kizomba Leading for Ladies
SIGN UP
 bit.ly/3UzPKOV0
Bootcamp: Kizomba Leading for Ladies
Date: Saturday December 3
Time: 13.30 – 16.00 uur
Teacher: Wanita Merlyn
Price: € 35.- p.p.
Location: Typical Tropical Studio's, Schiekade 830, Rotterdam
Ladies!! Do you recognize the feeling of standing still for too long at a social of party, because there is no leader/follower balance? Or do you want to learn to dance Kizomba, but only want to dance with other ladies and not with men? What if… you could lead and you could ask ANYONE to dance with you!?
Come join us on the 3th of December for the LEADING FOR LADIES KIZOMBA bootcamp, by the amazing Wanita Merlyn. No more waiting for us girls. Let's connect with each other and create good vibes on the dancefloor
The bootcamp will be on a beginners level, so no stress, only good vibes
See you there?